Wedding organization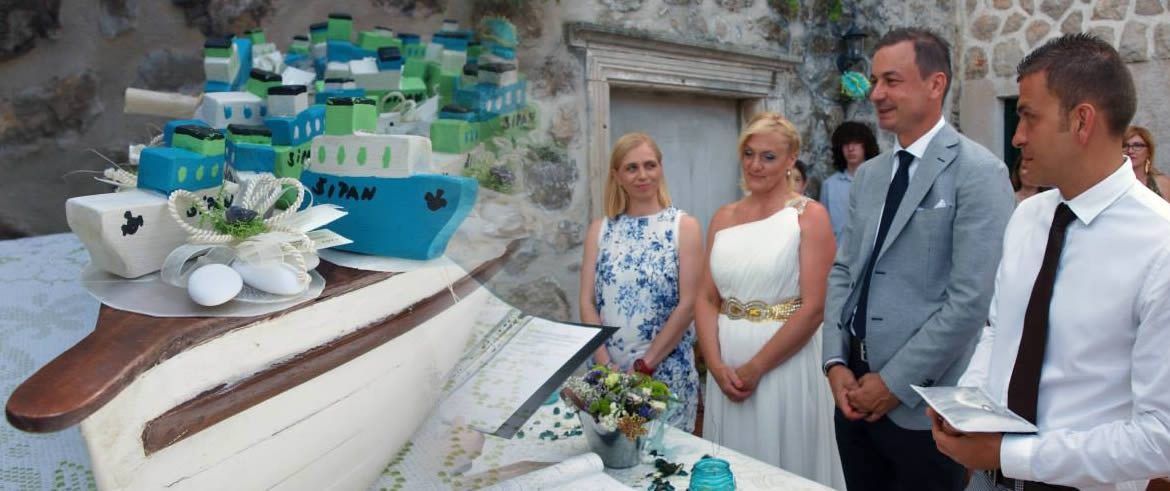 Do you want to prepare an unique wedding on paradise island , we provide a complete service to make your wedding truly a "dream wedding ".
The happiest day of your life will be magic with the scent of pine trees, the sound of the sea and the romantic music by selected musician. In one of the many churches, wedding ceremonies will be an unique event which you will remember your whole life.

The official part of the present registrar is also possible by a prior arrangement and timely procedure. One of the many boats you can sail in to the port of marriage, and culinary experience will provide local or famous international chefs. We are available and pleased to fulfil all your wishes and requirements.